Steam Deck is a handheld video game console developed by Valve Corporation. It was announced in 2021, and launched on the market in February of 2022. Steam Deck is a console-hand account with an AMD Zen 2 and GPU and AMD RDNA 2, which allows you to run PC games of high power in a 7-inch screen.
Technical specifications
Processor: AMD Zen 2 4c/8t
GPU: AMD RDNA 2
RAM memory: 16 GB LPDDR5
Storage: 64 GB, 256 GB or 512 GB NVMe SSD
Screen: 7-inch, 1280 x 800 pixels
Battery: 40 Wh
Connectivity: Wifi 6, Bluetooth 5.0, USB-C
See Price on Amazon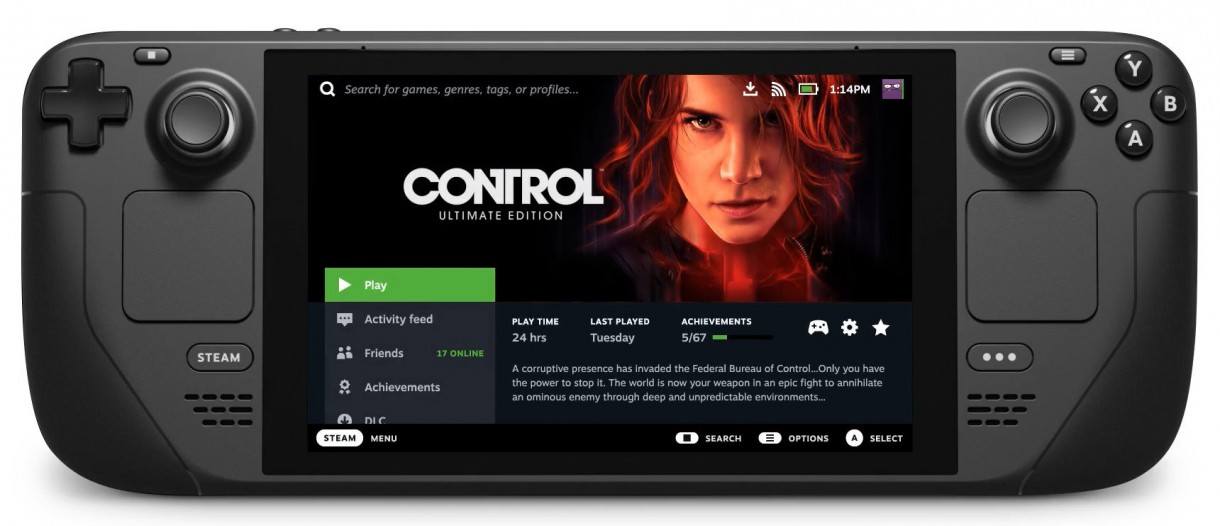 How does it work?
Steam Deck works by running PC games through SteamOS 3.0, a Linux-based operating system designed for gaming. SteamOS uses the technology Proton, which allows you to run Windows games on Linux without making any changes in the game code.
To install a game on Steam Deck, you simply have to look for it on the Steam store and click the "Install" button. SteamOS will download and install the game on the console.
Once the game is installed, you can launch it from the main menu of SteamOS. Steam Deck features a built-in control, but you can also use controls Xbox or PlayStation.
Advantages
The possibility of playing games for PC of high power in a portable screen
The compatibility with the library of games in Steam
The compact and lightweight design
The long duration of the battery
Disadvantages
The price, which is higher than that of other portable consoles
The availability, which has been limited in the first few months of lanzamien
Features
SteamOS 3.0, a Linux-based operating system designed for gaming
Compatibility with the library of games in Steam
Support for commanders to Xbox and PlayStation
7-inch touch screen
Stereo speakers
Headphone holder
Port USB-C
Frequently Asked questions about the Steam Deck
Compatible games
Steam Deck is compatible with the vast majority of the PC games available on Steam. However, it is important to keep in mind that some games may not work correctly in the console.
To check if a game is compatible with Steam Deck, you can check the game's page in the Steam store. If the game has the logo of the Steam Deck, it means that it is confirmed that it is compatible with the console.
Price and availability
Steam Deck is available in three models:
64gb model: 419 euros
Model 256 GB: 549 euros
Model 512 GB: 679 euros
The availability of Steam Deck has been limited in the first few months of launch. Valve has been releasing new units on a regular basis, but the demand remains high