Appearance of the ASUS ROG Phone 5
In this case the first thing you have to know is that this is a very large phone, usually happens with these gaming phones we are talking about 17.2 cm high 7.7 wide 10.2 mm thick as you can see is not particularly small, weighs 238 G and I can assure you that this is noticeable.
It is true that the autonomy of the battery is quite good, I liked the autonomy.
It has a slight curvature on the back, it is a phone that fits more or less well in hand for how big it is, something you have to take into account.
Then it catches my attention is the design on the front where we have no notchs we have no hole.
We have a much more traditional design with a lower space, practically symmetrical with the upper margin of the phone, curious things about this phone.
Buttons and Charging
Well we have unlock button and volume down button on one side so far so good, but is that on the other side we have a USB Type-C.
We have some pins to connect some accessories, we have a dual SIM slot, at the bottom we have another USB type C, we have the 3.5 audio input and at the top we have nothing.
It allows us to charge the phone while connecting accessories or complements to the smartphone thanks to having these 2 Type-C inputs, which we can use complementarily.
As if this were not enough we also have some buttons on the side, which basically is that we can press on the side of the phone when we are playing and it detects it as a kind of trigger.
You have this possibility to play, it is very good for shooters and gives you the option that allows you to configure it from the settings to be more sensitive or less, so it seems to me that it is quite done.
Asus ROG Phone 5 Hardware
For starters, we have a Snapdragon 888 the best processor on the market.But we also have RAM configurations ranging from 12, 16 or 18 gigabytes of RAM.
We can get with this Asus ROG Phone 5 with 128, 256 or 512 GB of storage. UFC 3.1 la última versión. We also have a pretty interesting battery which is basically 2 batteries of 3000 milliamps which gives us 6000 milliamps of battery with 65 watts fast charge. 
With which the fast charging is also spectacular in this phone, I must say here always happens the same with the battery in these phones.
The battery is very good if you do a normal use, but of course this phone is for normal use if you play a lot, even if you have 6000 milliamps I can assure you that the battery will drain very fast and run out before the day.  
But on days when you don't play as much and make a more normal use of the battery, it will last much longer than a normal phone.
Now let's talk about connectivity because we have what we can expect, obviously it's a 5G phone has dual SIM which comes in quite handy. 
You have the latest version of Bluetooth 5.2 I honestly do not know the differences between 5.1 and 5.2 and we will inform us. 
It also has the latest NFC version well in short a little bit of what you can expect. Dual USB Type-C port connectivity will obviously not be a problem.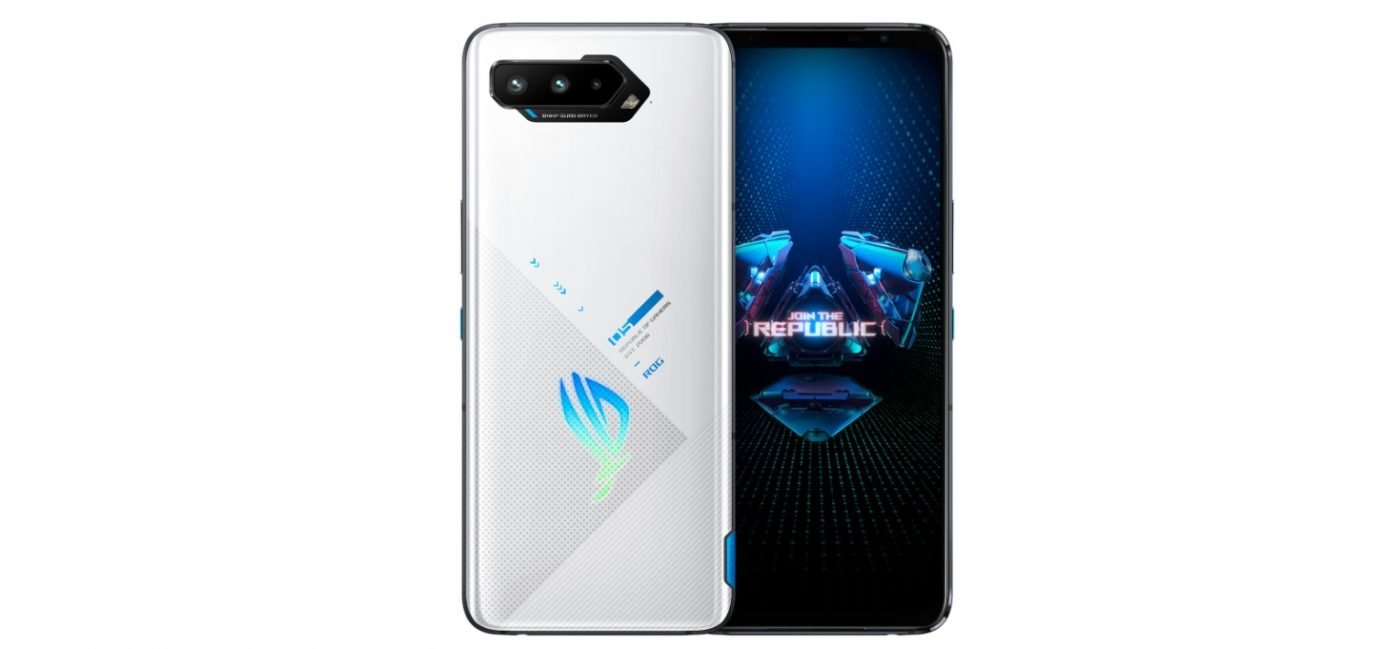 Asus ROG Phone 5 Software
Obviously the Asus ROG Phone 5 comes with the latest version of Android with Android 11, but you can also adjust it to allow you a more classic configuration with a very traditional design, very stock Android, or the gaming configuration. 
You also have gaming themes to be able to configure what I do want to tell you and what I think is relevant about the software is the Armory application. 
It is an application that allows you to configure and parameterize everything that has to do with the gameplay, from game modes that allow you to get more performance from the battery.
Another mode that you can configure to get the full potential by sacrificing battery a custom mode you can change all the screen refresh options and a many of parameters 
The dimension of the device is very standard 6.78 inches with AMOLED screen 20.4 ninths resolution 2448 by 1080 which gives us 395 pixels per inch as you can see the resolution is nothing to write home about for this phone. 
But that if with 144 Hz refresh rate eye surpassing the 120 Hz usual in the super high end, 800 nits of brightness comes protected with Gorilla Glass victus and has HDR 10 plus. 
The screen is very good, it is true that compared to a traditional phone we see traditional phones with higher resolution, better more pixels per inch with more nits of screen that is to say I think there are better screens than this. 
But this screen is more focused on gaming and where this screen excels is the 144 Hz refresh rate, which so far very few phones have.  
If you want to know more about gaming phones you can see all the reviews we have for you, by clicking here..