Alienware Aurora R12 is a tower of games from high-end manufactured by Dell. It was launched in march 2021 and is available in a variety of configurations, with options for Intel processors of the 11th generation graphics cards, NVIDIA RTX 3000 and up to 128 GB of RAM memory.
Features
The design of the Aurora R12 is characteristic of the line Alienware, with a black exterior and futuristic. The chassis is metal and has a size of 21.5 x 50,9 x 48,3 cm
The interior of the Aurora R12 is designed to provide optimal performance for games. The source of power is 1000 watts and it has 80 Plus Gold certification. The cooling system is composed by a front fan of 120 mm and a rear fan of 140 mm
See Price on Amazon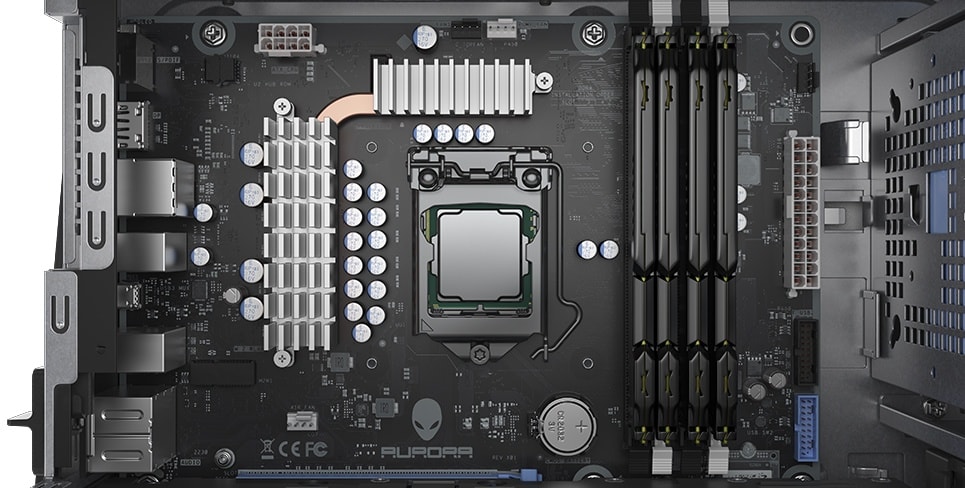 Performance
The Alienware Aurora R12 offers an excellent performance for games. In performance testing, the Aurora R12 he was able to achieve frame rates of up to 144 FPS on high-end gaming such as Call of Duty: Warzone and Battlefield 2042.
Specifications
The specs of the Alienware Aurora R12 vary depending on the configuration. The following are the specifications of the base configuration:
Processor: Intel Core i5-11400F
Graphics card: NVIDIA GeForce RTX 3060
Memory RAM: 16 GB DDR4-3200
Storage: 512 GB M. 2 PCIe NVMe SSD + 1 TB HDD
Advantages
Powerful performance for gaming
Sleek design and futuristic
Extensive configuration options
Disadvantages
High price
The cooling system can be noisy
Frequently Asked Questions Alienware Aurora R12
Conclusion of the Alienware Aurora R12
The Alienware Aurora R12 is an excellent choice for gaming enthusiasts looking for a tower of games and powerful with an elegant design. The performance of the Aurora R12 is excellent, and the configuration options are extensive. However, the price of the Aurora R12 may be high for some users.